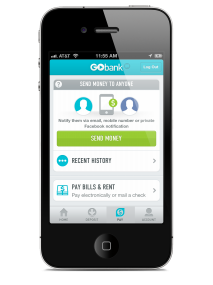 GoBank has an interesting business model; no overdraft or penalty fees, no minimum balance and a "pay what you feel is right" monthly membership fee.
The story, by Liz Gannes of AllThingsD points out:
The idea of allowing people to pay whatever they want for banking is an odd one. It might make sense in the context of thinking about the human appreciation you have for an artist like Radiohead, but this is a bank we're talking about. Users can pay anywhere from $0 to $9 per month.
Altman said he likes the challenge. "We're accountable to deliver a service that users think is worth something."
Read the original article here.